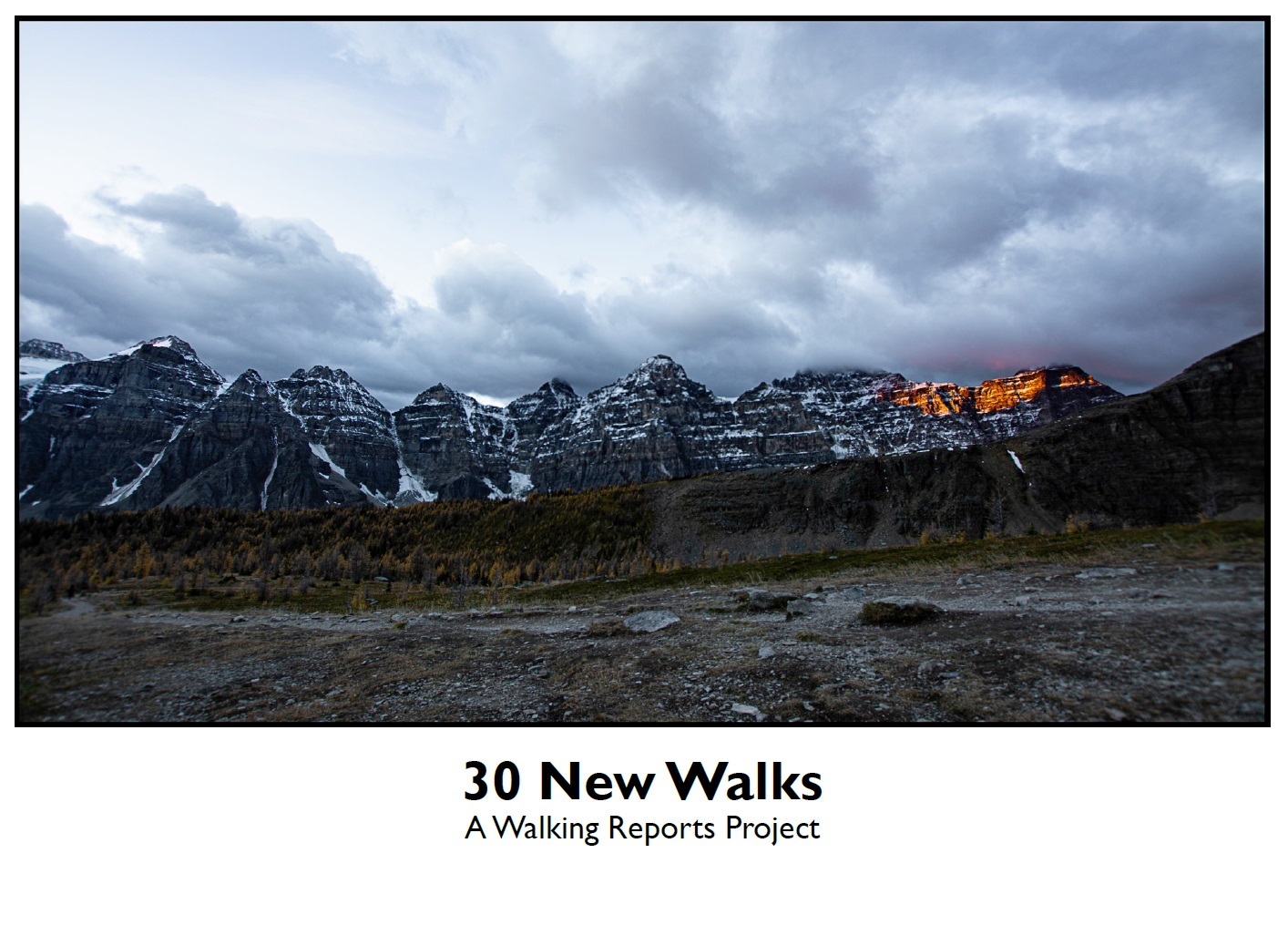 30 New Walks (Drafts 2020-10; Published 2020-11)
In May of 2020 I started to walk and report on those walks.  From that initial meander has emerged my first ebook, 30 New Walks.  Though there may only be a couple of print copies of this publication, this digital version is yours for free.

The book is laid out as a sequence of two-page spreads.  It is best viewed that way on a monitor.  If you are using Adobe Acrobat Reader, that view option can be found under the View menu (top left).  View -> Page Display -> Two Page Display. In Adobe Acrobat Reader, you can also hide the right hand toolbar.

Please Click the download button to get your free copy. It is completely free. I am not asking for any of your information. I would just like to share this book with you.
.
All rights for all material on any media reserved – © Sean P Drysdale 2021