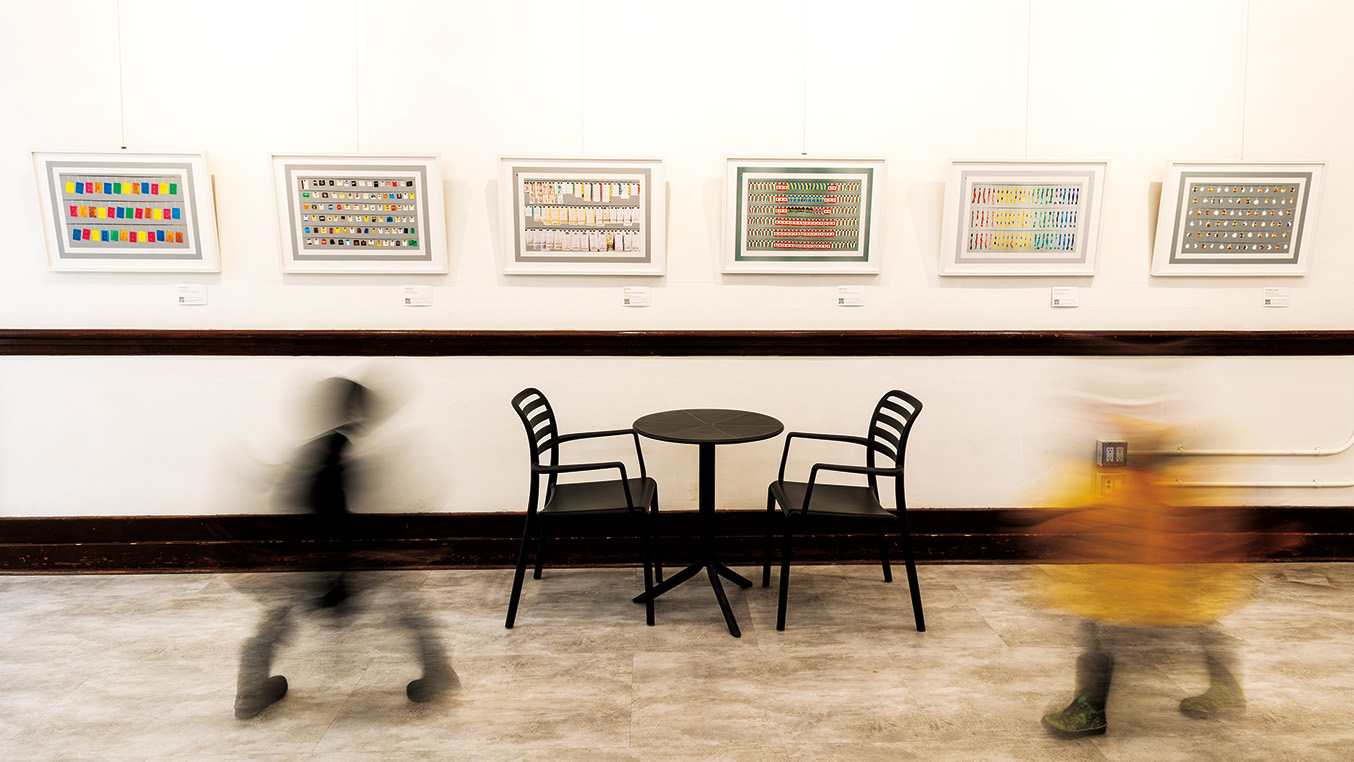 In February, 2023 I had my first solo exhibition in many years at cSpace King Edward (Calgary, Alberta). The exhibition was a new body of studio work, composed of one sculptural element, and 13 images. The show and some of thought behind it was captured in a small run printed book. I also created a digital monograph.
Please Click Here for The Tale of How The Frame Got Made
Please Click Here for The Exhibition's Digital Monograph
Please Click Here for The Post Where I Gave Thanks
Announcement and Exhibition Events
(For The Record)
January 10 Exposure Festival 2023 Web Site went live
February 1 "Time Frame" opens to the public on the second floor at cSpace King Edward
February 2 Exposure Festival Launch Party
February 8 Wednesday my fellow cSpace exhibitors and I host our official openings at cSpace from 17:00 – 20:00 (5:00 pm to 8:00 pm)
February 11 Saturday 14:30 (2:30 pm) I presented an Artist's Talk
February 21 Tuesday 18:30 (6:30 pm) I presented an Artist's Talk
Artist's Statement
There are too many images, events, issues, and ideas clamouring for our attention. Photography is my way of giving attention to those diverse voices that emerge from the din. My responses to voices once heard are images. At times I look inwards to my past and to my present. At other times, my gaze is outwards to macro causes and effects. Topics can range from the playful to the tragic.
"Time Frame" began as one playful experiment from a series of thirty photographic experiments over thirty days in the early days of Covid. In 2022 that single image evolved into a further exploration of a long running interest in time, memory, and perception. This body of work is also an expression of my unresolved conflict with the random nature of living. A desire for a linking thread that connects and holds disparate events together can force a narrative where none exists. Alternatively, an adherence to a doctrine of chance can be just as problematic as that coda can be used to keep connecting and recurring patterns or lessons hidden.
As "Time Frame" evolved it became a set of conversations between me and the individual pieces. Just as my landscape work usually involves the experience of walking, this body of work became a conversation between the tactile experience of creating these still lives and the digital creation of the record of their existence.
So where does this leave you, the viewer? I would like to think that there is enough skill and content in these images for you to linger. At best you were visually, emotionally, or mentally engaged, and you stopped long enough to let your mind wander down any number of possible paths. Regardless of your response, a heartfelt thank you for visiting.
January 2023
You are welcome to share a link to this page with others.
As always, all comments are welcome and sought.
Cheers, Sean

My note on privacy can be found under the "About" menu item, and if you would like to subscribe to this blog please enter your email.
.